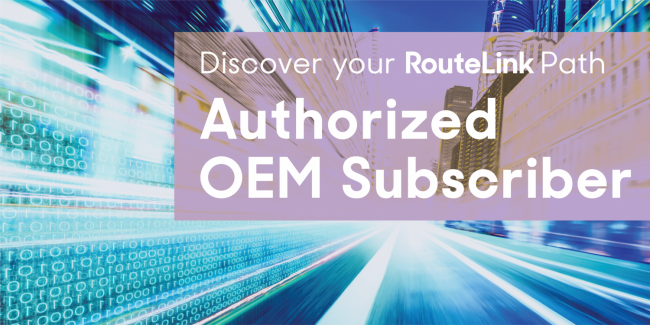 One size does NOT fit all – especially when it comes to accessing Toll-Free call routing data. Every organization is different, as are their business needs. That's why RouteLink – the new, modern way to gain access to authoritative Toll-Free Routing data direct from the SMS/800 Toll-Free Number (TFN) Registry – was developed with different subscription types to address the varying objectives. In our latest blog series, we'll take an in-depth look at each of the different subscription models and help you decide which option best suits your Toll-Free routing data needs.
For Part 3, the last of this three-part series, we'll show you how integrating the RouteLink Application Programming Interface (API) into your solutions as an Authorized Original Equipment Manufacturer (OEM) Subscriber can raise your bottom-line.
The RouteLink OEM Program differs from the other two subscription models as participants in this model don't offer direct access to Toll-Free routing data; they offer RouteLink itself. If you are a hardware and/or software company that provides routing solutions and wants to integrate the RouteLink API into your products, this option is perfect for you.
When you become an OEM Partner, you gain the ability to offer your customers a "plug and play" approach to RouteLink without the hassle of API integration and service deployment. Featuring an open REST API that easily integrates into most hardware and software, the RouteLink API can help you expand your offerings to incorporate Toll-Free routing data, adding extra value to your products. Additionally, Somos provides the technical support and documentation you need to complete the integration and certify the API.
Perhaps the most attractive part of becoming an OEM Partner is having a recognized leader in the Toll-Free space endorse you. As an OEM Partner, Somos will be an advocate for your solutions, provide referrals to prospective customers and supply you with the marketing materials you need to promote RouteLink and sell its value proposition. You'll likewise be recognized on the Somos website as a certified partner and trusted service provider.
Interested in learning more about the RouteLink OEM Subscriber Program? Contact the RouteLink Account team at mrgarcia@somos.com or 844.HEY.RAFAEL (844.439.7232) to find out how RouteLink can add value to your current product and service offerings. We'll work together to assess your business needs and ensure that you are capturing the most revenue possible.
Want to learn more about the other two types of RouteLink subscriptions? Check out Part 1: Direct Subscriber and Part 2: Authorized Distributor to get an in-depth look at the features and benefits of each subscription model.